Due to technical difficulties, mailing lists were non functional since, roughly, last summer. They are now back online but we had to start afresh. Please register (again) to read from us and discuss about your difficulties. See the dedicated page for details.
OpenSAND provides an easy and flexible way to emulate an end-to-end satellite communication system.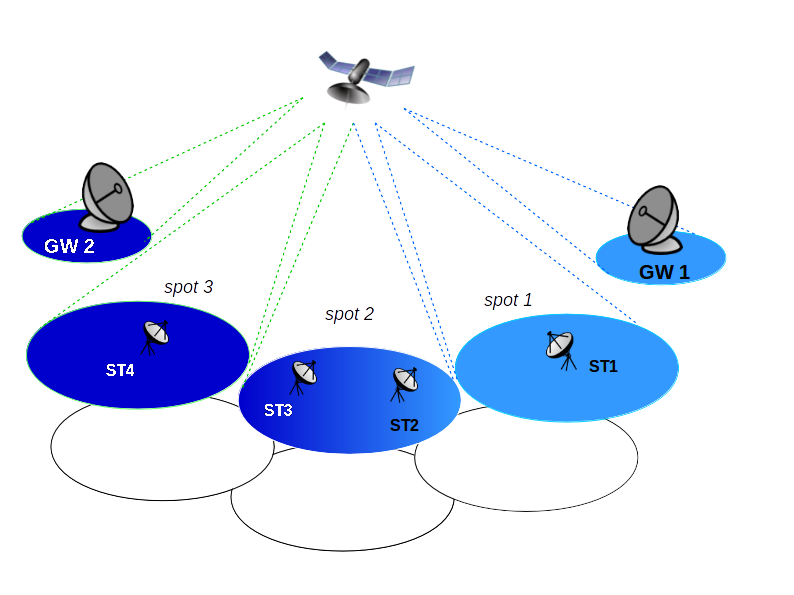 Topology
OpenSAND allows to emulate :
mesh and star configuration schemes.
as well as multispot and multigateway topologies.
Network-to-network Interconnection
OpenSAND supports IPv4, IPv6 and Ethernet connectivity.
It can be interconnected with real equipment and other IP-based networks (terrestrial and/or satellite), or even the Internet backbone.
Configuration & Supervision interface
Provides configuration and monitoring (real time and offline) tools allowing to evaluate the performance of the emulated scenarios.
Distributed platform where entities are automatically detected.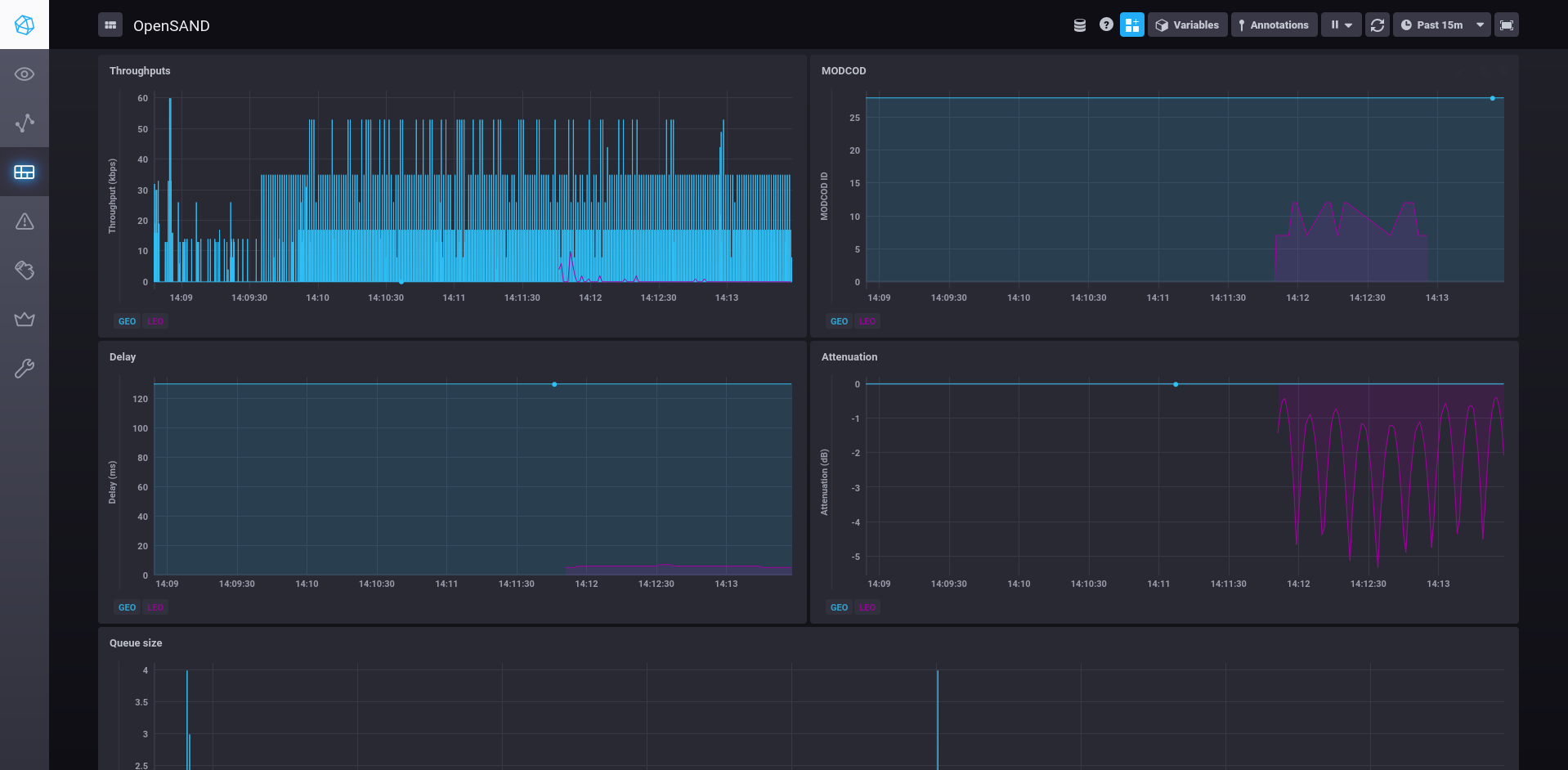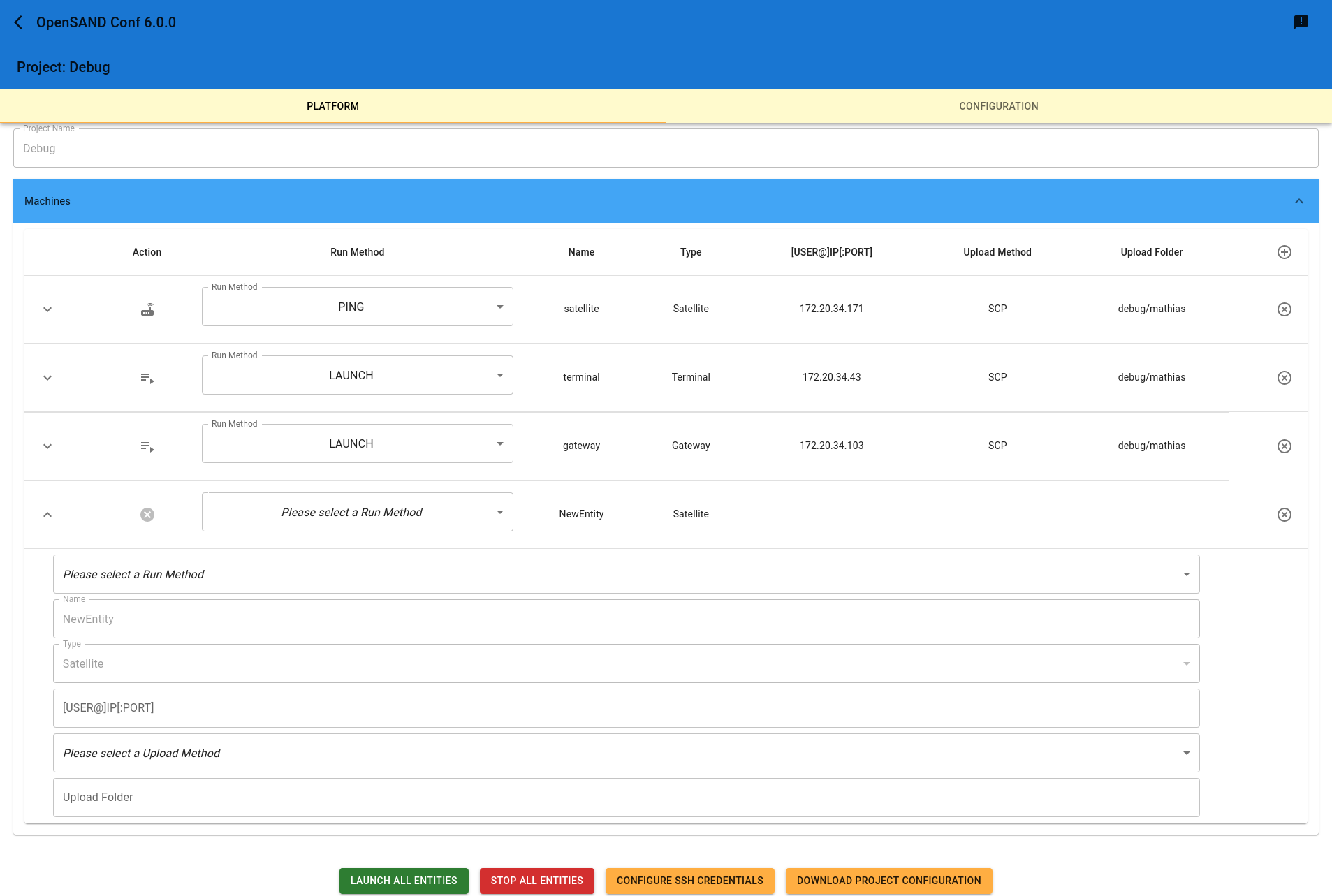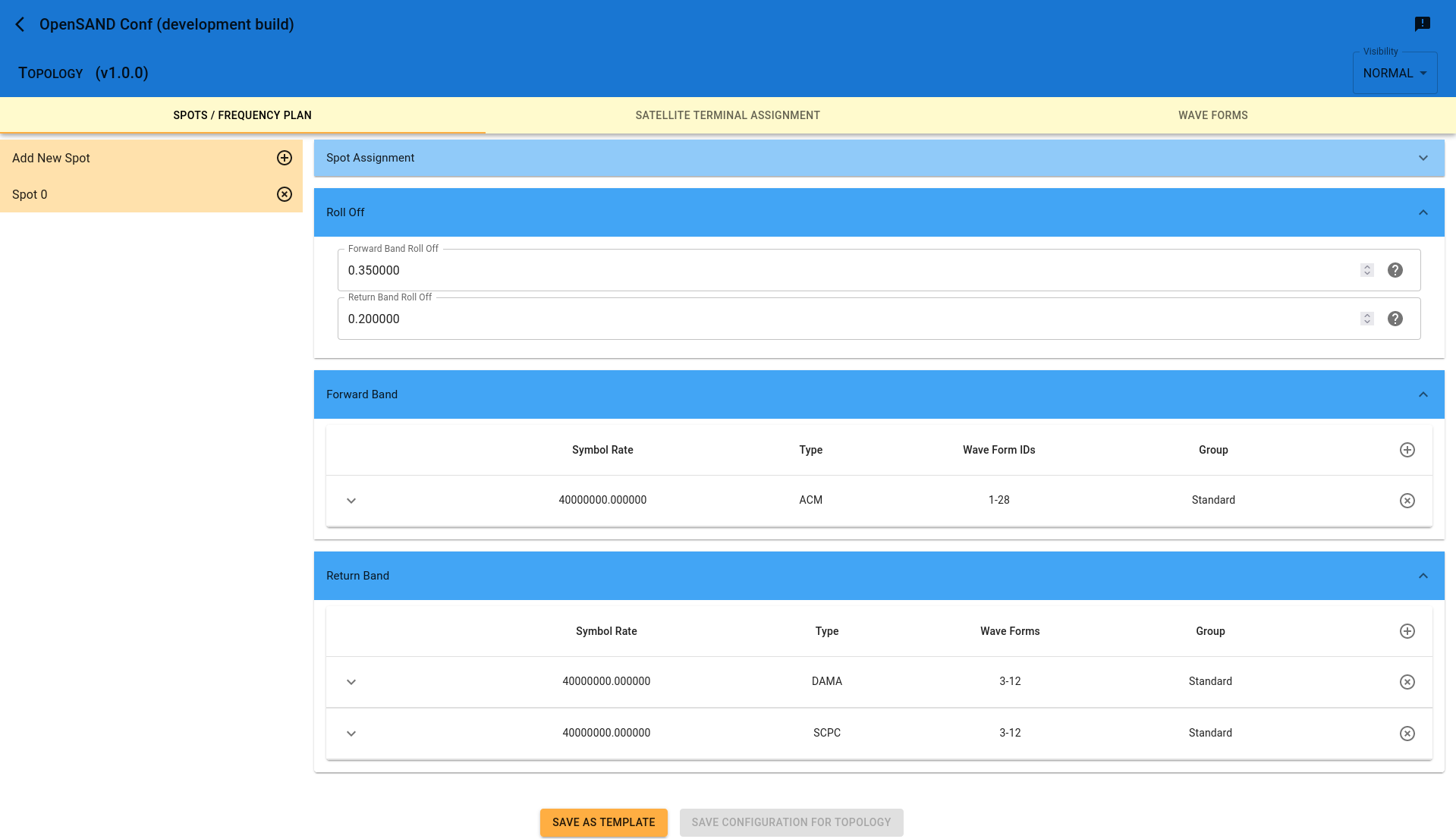 Other features
Adaptive physical layer (with simulated channel conditions)
MF-TDMA bandwidth sharing (DAMA/SCPC)
GSE and RLE encapsulation
Ip-to-MAC queue mapping